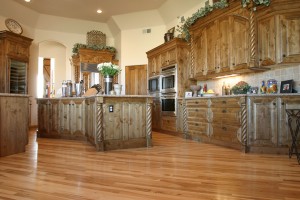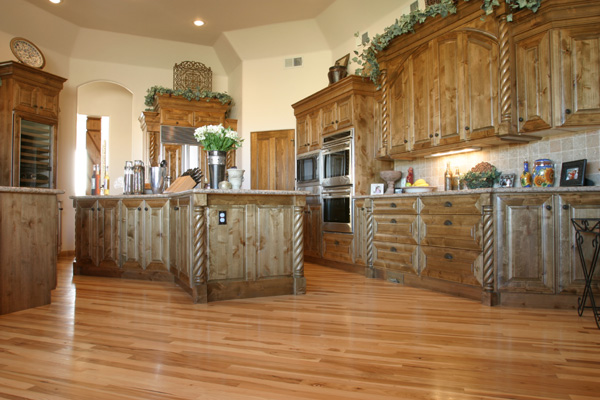 Many older homes have hardwood floors hiding under carpet and other materials.  Existing floors can be refinished to bring out their natural beauty.  The result is a cleaner living environment and the added value to your home.  Here's how it works…
Floor Preparation consists of removing exposed nail heads and tacks, taping baseboards for protection and sealing off areas with plastic to minimize sanding dust.  We will replace damaged or irreversible stained flooring if needed.
Sanding removes old finish and wax and levels out irregularities in the floor. If possible, all cracks in the floor are filled.
Staining is an option if you want a color other than natural added to the floor.  We provide stain charts and actually sample the stain on the floor.
Finishing is the most important step for your floor's beauty and protection. We apply a four coat waterbased finish system. This superior finish dries clear, resists wear and protects against household spills.
Drying time takes approximately four to twelve hours.  At this time you may resume light activity on your new floor. However, the finish takes approximately seven days to reach its maximum hardness.  Until then, be cautious of sliding chairs, replacing heavy furniture or replacing throw rugs