Premier Dance Floor Systems by Robbins
The most advanced professional sprung dance floor systems are designed specifically for performers with dancer input to create the world's most comfortable and highest performance surfaces.
Wood Sprung Floors
Robbins Wood sprung floors have a specially profiled hardwood performance surface that is recoatable & refinishable, & custom designed to increase flexibility and resilience for dancer safety.
Marley Sprung Floors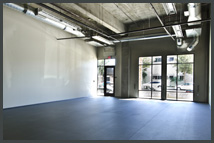 Robbins Marley Vinyl Sprung Floors have a heavy duty, homogenous vinyl performance surface that is slip resistant, non-reflective, & dimensionally stable, and can be used in a wide variety of dance applications.